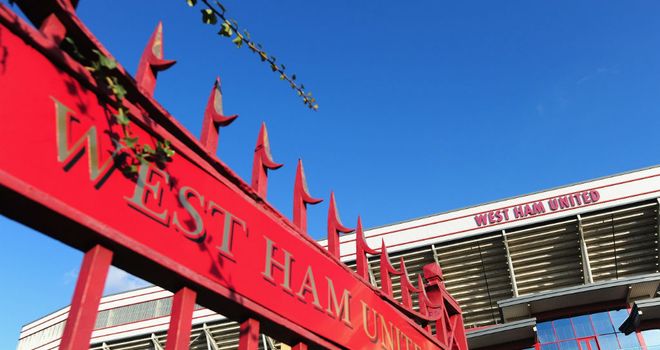 What another brilliant performance. I can't believe how many times I have said this already this season. Sakho and Valencia are proving to be excellent signings and always look to have a goal in them. Despite not being 6 foot tall, Valencia is domineering in the air and Sakho is the finisher that we have been missing for many years. It feels like we could score in every game with those two up top. For me more than anything the work rate is the most impressive thing about them. How often, especially in our history, have foreign forwards been brought in and not applied themselves properly? Their work rate is a credit to them and a real example to others.
What was most pleasing about the result and performance is the fact that we lost James Tomkins and Zarate during the week through injuries and again coped perfectly. Our squad depth means these injuries do not rock us like they used to. In previous columns I have said that I rate James Tomkins but feel that I would rather James Collins and Winston Reid be the partnership for now. I took quite a lot of stick for this but I felt Collins was brilliant against Burnley and was evidence for what I said. Funnily enough I would actually play Tomkins against Manchester City instead of Collins because I believe we need pace and the back more than physique. If I were Sam I would alternate between the two depending on the opposition. Collins for the more physical and direct opponents, Tomkins for the quicker counter attacking teams. The fact that this is the 3rd season that the three centre backs have been competing for the two positions would mean that it wouldn't be that unsettling as they are used to playing with each other.
Another positive to be taken from the game and again something that I think that we have been missing in recent seasons is pace and crossing at full back. Cresswell and Jenkinson each got an assist from excellent crossing and are constantly up and down the flanks. This gives us far more options in attack and they have the pace to get back. I would really like to see Jenkinson signed on a permanent deal at the end of the season because I believe he has a great future ahead of him.
The only downside from yesterday's performance came from Adrian's mistake leading to Burnley's goal. I have said for a while now that he doesn't look anything like the 'keeper from last season. His passion and commitment is fantastic but this needs to be backed up with better performances.
Of course Stewart Downing was his usual brilliant self and if he doesn't get into the next England squad then it is pure confirmation that you are not selected on merit.
The feel good factor has definitely returned to the club. I wrote a few articles defending Sam and insisting that he should not be sacked during his spell at the club but at times last year I was even having my doubts. Southampton and Sheffield United aside you cannot fault any of the performances this season and they have been enjoyable to watch too. What makes our start even more impressive is that we have had a number of injuries and when the likes of Kouyate and Carroll are pushing for first team places our bench will look extremely impressive. I am actually pleased that Sam is keeping Nolan on the bench. For me he will be a very useful player from there. You still have his captain's presence in the dressing round but you have the option of bringing on his experience towards the end of games and an attacking options if needing a goal.
I am really enjoying the positive vibes around the club now and unfortunately I think this may spell the end of Ravel Morrison. I have heard that the club are very unlikely to offer him a new deal and that his agent and him are currently looking for options which include abroad. It is a terrible shame that we haven't seen the best of his abilities but the Spurs goal will long live in the memories if there are no further contributions to his Hammers career.
We move onto the Manchester City game now with real confidence and I really want to see us attack them. In a way I am disappointed that it looks like Frank Lampard will be injured for the game, I was really curious to see if the reception that he received would differ at all now that he doesn't play for Chelsea. There always seems to be quite a friendly relationship between us and City and of course we have had a number of players who have also played their career with them. Of course it is an extremely tough game but one which I really think we can give them a tough ride.
Anyway it is a great time to support the club; the future is bright, the future is claret and blue. COYI
ExWHUemployee