Uncategorized
We are currently looking for some new writers to join our team here at Iron Views, this season has thrown up more talking points than we could have imagined so there is plenty of scope for topic. But, I Haven't Written For A Site Before? This doesn't matter. If you have a voice, and, more...
Coming into the final games of the season, there is still a real chance of finishing not only in the top five, but, also the slight chance of finishing in the top four. Of course, we'll need to win all of our remaining games to give ourselves a true chance at the latter there, but,...
Social things
A new feature we'll be hoping to do every day, or at bare minimum, every other day – a brief round up of all the news from that/those days. As always, be sure to let us know what you think, all feedback is welcomed. Thank you.
Social things
With Roy Hodgson set to announce his England squad this Thursday, it has been well documented that our very own Stewart Downing deserves a spot due to his excellent form so far this season. Anyone who has watched the former Liverpool man in the campaign thus far will know exactly how influential the 30-year-old has...
Social things
A few eyebrows were raised when Bobby Mimms suddenly replaced Martyn Margetson as West Ham's goalkeeping coach. Margetson had been a popular figure around the club and was often seen celebrating goals from the dugout. He was said to be one of the main reasons Adrian joined West Ham in the first place. Nonetheless I...
Social things
Earlier this month, Ladbrokes launched a brilliant new quiz called 'How well do you know your team?' in which supporters are asked 10 questions about the club they follow. I've always thought of West Ham as a club who pride themselves on their East London rooted history – I know I do – so it's...
Social things
According to the reliable @djleon1983 on Twitter, David Gold and David Sullivan are currently on transfer duty in France, where they are in the process of talking to a total of five clubs. The main reason for their travels, however, is to try and strike a deal with Vitesse's representatives regarding the sale of Ivorian...
Social things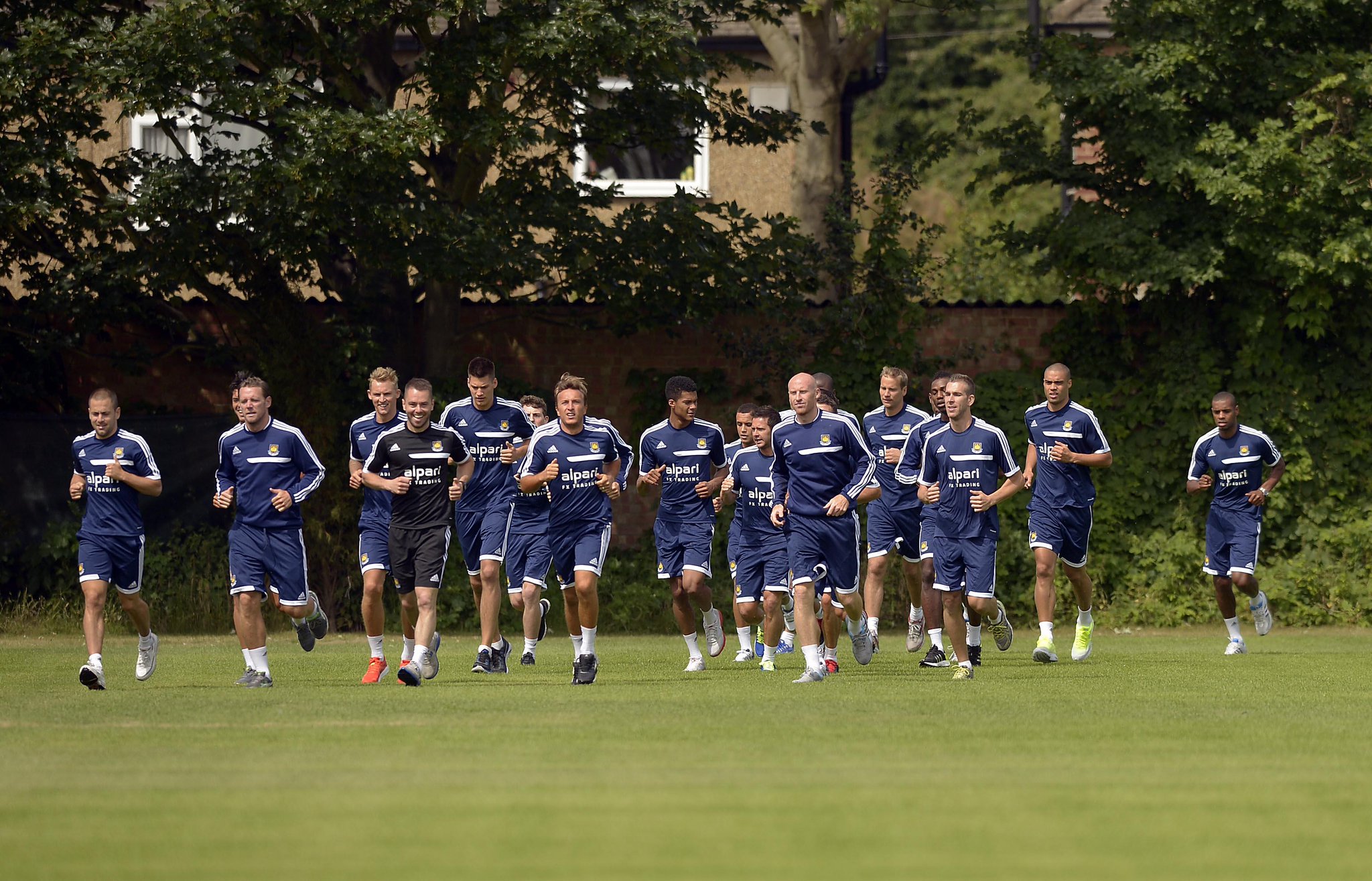 In what promises to be busy week for West Ham, the players today arrived for there first day of training ahead of the new 2013/14 season. As always, it's interesting to see how everyone's looking after a likely holiday of boozing and partying. The players are shown here sporting the new Adidas training kits. Unsurprisingly...
Social things
Those of you who follow me on Twitter will know that next month this blog will be moving to ironviews.com. It's a transition that I've been planning for some time, and it should really help with the long-term development of Iron Views. I wanted to take the opportunity to run you through the changes that will...
Social things
Vitesse Arnhem striker Wilfried Bony has opened the door to a switch to West Ham after revealing a summer move to Upton Park is a 'possibility'. "If I go to England, that would be perfect because of the competition, atmosphere, though Germany and France also appeal,' said the Ivory Coast international. When quizzed directly about...
Social things