. So the inevitable has happened and Sam has said goodbye.  Those of you that follow me on Twitter or on here will know that I have said this will happen for a while and anyone who has been around the club and seen the relationship between Sam and the chairmen, particularly David Sullivan, would...
It has been a while since I have written a blog but with any luck they will be weekly again from now on. The manager issue is still on going.  At the player awards the chairmen and the manager did not  speak.  In fact Sam seemed very aloof during the whole evening, didn't present any...
Social things
I didn't expect us to win against Manchester City. I wouldn't have expected us to win even when we were playing well but it was the nature of the performance that upset me. We showed no passion, no desire, we couldn't pass to our own players and there were so many individual mistakes. Our season...
Social things
Sam Allardyce continues to divide opinion First things first: the run in we have would have been considered "easier" at the start of the season than it is now and this was proven at Leicester. Teams at the bottom have far more to play for than we do and they will have more fight. That...
Social things
At long last we have a win! Yes it wasn't the best football and yes we should have played better but when your confidence is low, finding results is harder than normal.  Plus, we were up against Sunderland with new manager syndrome! I logged onto twitter expecting to see our fans generally happy but instead all that...
Social things
Aaron Cresswell is set to be handed a new West Ham contract to fend off interest from some of England's biggest club. Cresswell has been one of West Ham's standout performers this season, leading to the likes of Man City and Arsenal actively pursuing the 25-year-old. Indeed, West Ham are now concerned that Cresswell's latest...
Social things
The Arsenal game was a disappointment.  I thought 3-0 was a bit harsh but that said we didn't really look like scoring.  I didn't expect much from the game and with so many injuries I expected even less. The main frustration for me was the crossing and set pieces. When you play the big teams...
Social things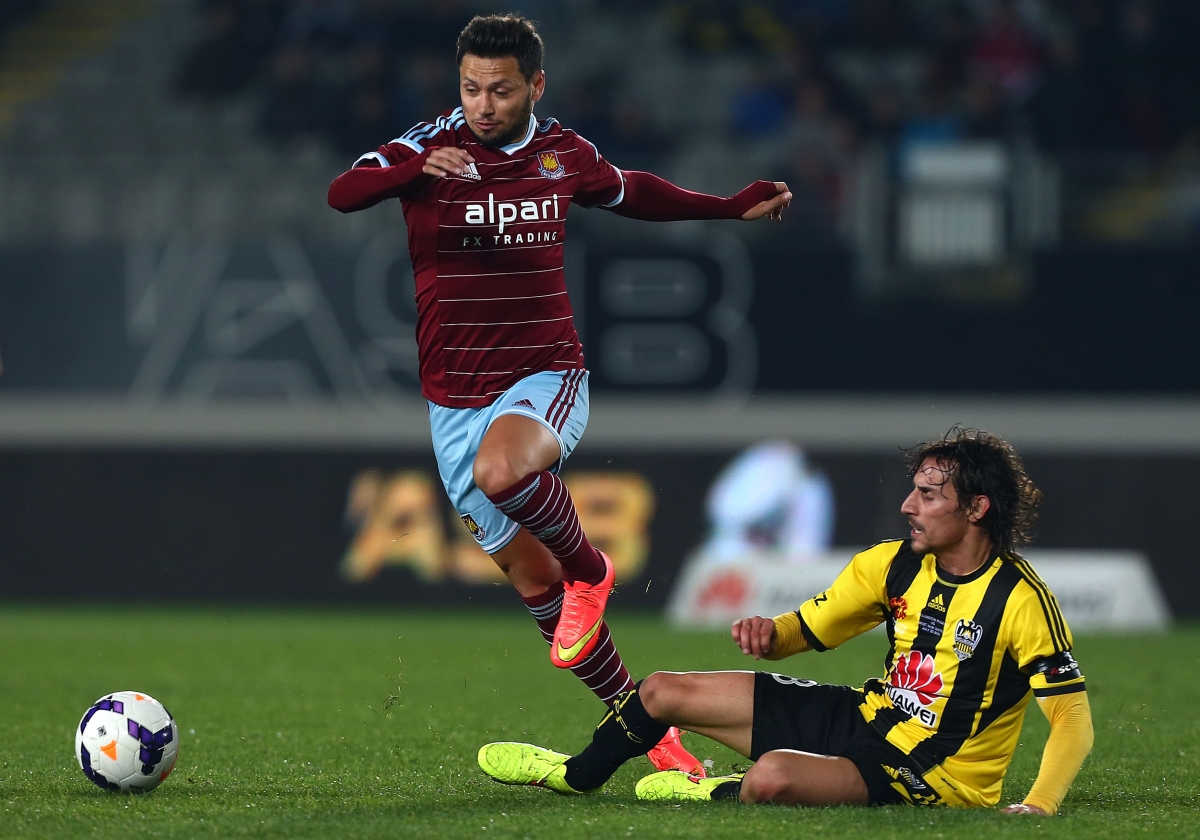 Mauro Zarate has today returned to Chadwell Heath, but he has not been recalled from his QPR loan. Indeed, the forward is back at West Ham to have treatment on a knee injury sustained while training with the relegation threatened club. He has found playing time hard to come by thus far, making only four appearances...
Social things
Alex Song is desperate to show his former side what they're missing when West Ham play Arsenal this weekend. Despite maintaining a good relationship with ex-boss Arsene Wenger, the Barca loanee was left infuriated when Gunners assistant manager Steve Bould labelled the midfielder as lazy and lethargic. With James Tomkins out with a shoulder injury,...
Social things
The Chelsea game was frustrating to say the least. I felt that we dominated the match and really should have got more out of it then we did.   If we had a referee who wasn't afraid to give decisions against the big teams (do they exist?!) it could have been different.   I try not to...
Social things